PP plastic sheets - extruded PP plates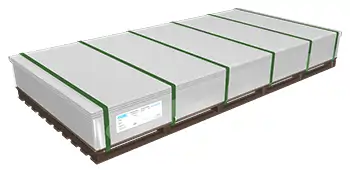 Polypropylene (PP) plastic sheets are produced on the extrusion line of plastic for plastic sheets. The main areas of application are: welding of tanks and other objects, formwork lining of different kinds and others.
The goal of setting up extrusion line was mainly to cover the internal consumption of PP plastic sheets which we need for the production of wastewater treatment plants. Later we launched the commercial sale of PP sheets.
The combination of modern technologies, many years of know-how in the field of plastic extrusion and long-standing know-how in processing of PP sheets allows us to guarantee high quality products and unique possibilities for testing and processing of high-quality raw materials.
Part of extrusion is also the production PP welding wires.
PP plastic sheet production is certified by ISO 9001 and ISO 14001.
Mechanical properties and weldability of PP plates are affected by the type of used material, be it a Homopolymer (PP-H) or Copolymer (PP-C) as well as by the quality of used material.
Advantages of PP sheets:
Health safety (drinking water contact aproval)
Ecological and recyclable material
Ability to use additives in the production and treatment of those properties PP boards (flame retardants, UV stabilization, aso.)
Applications in aggressive chemical environments
High temperature range
High strength
Excellent weldability
We produce a standard PP sheets width of 1500 mm or 2000 mm and the length up to 6000 mm.
For this PP sheets the thickness of 3 to 15 mm is possible in our production.